Problem Solving
Disputes should be avoided and resolved when they can't be. Koele Tax & Legal Perspecta is good at both. Whether your dispute is with the tax authorities (Tax Disputes) or about your wealth (Wealth Disputes). As creative problem-solvers, we employ every conceivable technique in negotiation and conciliation. In tax cases we also litigate with verve, in civil cases we limit ourselves to strategic case management.
Disputes with the tax authorities
Are you having, or do you expect to have, problems with the tax authorities? As highly experienced and Harvard trained negotiators, we weigh the risks against all of the parties' interests: yours, the tax authorities', and those of previously involved advisors. We then make a realistic assessment of the likelihood that the negotiations will be successful. For tougher disputes, we use hypothetical scenarios to find a common ground that is acceptable to both parties; the dispute is then resolved amicably by taking a third avenue, taking into account both parties' interests.
The purpose of a negotiation is to enhance trust between the parties, to reduce interference on the line. In case of hardball conflicts, it is required to create a level playing field in order to be able to (continue to) negotiate; with sufficient creativity, there are ample possibilities to do so.
"In our case, a dispute with the tax authorities reached a dead end. But with Ms. Koele's resourceful and unconventional approach, we were able to reach an agreement. She's also very nice to work with – she's a very clear communicator." - Fam. V.

Tax litigation
Litigation is a way to resolve disputes, where a third party (the Court) is asked to appraise the relevant facts and ultimately to resolve the conflict by a decision. Many people are reluctant to litigate, since it would take years and is very costly. However, this is not always the case: not seldom the initiative to litigate is required to create new dynamics, in order to resolve the conflict during the litigation. In many cases, therefore, a litigation does not have to be pursued until 'the end' if at least it is brought before the Court in a well prepared way.
Appeal
IF you have lost a case before a lower Court and you do not know whether it makes sense to appeal, we welcome you to ask for a second opinion for litigation advice. If we do not consider your case a promising one, we certainly will refrain from advising positively. In many cases however, our creative approach and litigation strategy enable us to shed new light on deadlocked cases and set them in motion again.
In our 30 years experience, we still have a track record of 100% cases won, if not settled along the way. This is contingent on a very critical view on the chances for success and in order to keep this track record, we will never 'litigate in order to litigate'. Also, we focus in litigation often to settle the case and restore the relationship when the time is right.
"Ineke Koele helped us with our appeal proceedings in a tax case that we expected to lose based on its technical merits. But by giving the case a wider perspective, Ineke was able to turn things around and win. Without losing sight of the context, she zoomed out of the technical aspects and was able to present the bigger picture to the assessing court." - mr. S

Appeal to Supreme Court
If a case is really principled or relates to a pure legal question, it may be useful to appeal until the Supreme Court. That may result in beautiful landmark decisions. Supreme Court 26 October 2007, BNB 208/122 is such a principled landmark decision on the Dutch tax interpretation of a US trust that we have initiated. When we decide to appeal to the Supreme Court, we liaise with lawyers that specialize only in cassation and trial law in order to achieve the best results.
"Ineke Koele's professional and planned approach ensured that the complex, international case she handled for me could be dealt with succcesfully. She did have to go to our Supreme Court to litigate on this matter. Ineke Koele is bold and persistent. The communication and reporting to me was pleasant, involved and adequate." - Citywealth Private Client Review 2019
Wealth Disputes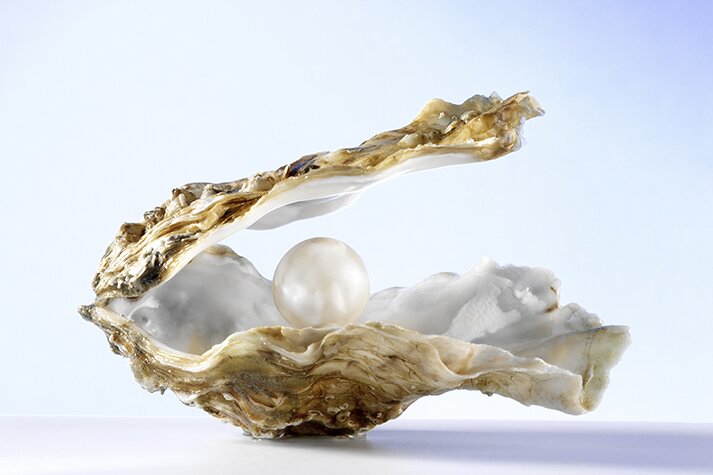 As wealthy families grow, cross borders and their situation becomes more complex, their need to avoid disputes and find amicable solutions to impending disputes increases. We have gained extensive experience in the areas of foundations, trusts, gifts, and complex estates in both Dutch and international contexts.
Read more: Three types of creative problem solving: stay away from the Paper Palace !
Negotiating
We look at impending disputes about complex (international) estates and wealth structures in a wider context in order to find solutions that prevent the conflict from escalating. We also take a look at the tax aspects, where both parties often share the same interests and solutions can occasionally be found.
Efficient trial strategy
For complex or international legal wealth disputes, we initiate the proceedings and manage the case as a team together with a specialist trial lawyer. This way of working is similar to the Anglo-Saxon tradition where barristers focus solely on courtroom advocacy and litigation. This combination of knowledge and experience provides for an efficient trial strategy without losing sight of the underlying source of the dispute.
"I work with Ineke on complex international cases in which we integrate strategies on inheritance, tax, tactical and trial aspects of the case. Ineke is very involved with her clients, knowledgeable, perspicacious and ethical and maintains full oversight in all circumstances. We complement each other and need very few words to understand each other." - Esther Maarsen-Neumann, trial lawyer

Perspicacious Perspectives for entrepreneurs, individuals and non-profits
Read more